Health Care
Health Care Professionals
Xenon-VR™ Brings Breakthrough Technology For In-Office Examination And Telehealth.
Speed. Accuracy. Reliability.
The current model for eye exams is inefficient for providers and time-consuming for patients. We know there is a better way, and the solution is Xenon-VR™.

Xenon-VR™ has made the first mobile, virtual reality, ophthalmological screening device with the capability to conduct multiple exams in one. It is designed to streamline the eye care diagnostics process and reshape eye care as we know it.
Xenon-VR is setting a new standard for patient care. There are a range of innovative diagnostic modules that can easily be attached or detached to a headset without needing to move a patient into or out of a room. Eye testing equipment comes to the patient.

Our innovative solutions can transform care in your practice. Xenon-VR™ delivers the Xenon-1™ solution that can either be its own eye test hub or is small enough to seamlessly integrate into a comprehensive exam lane.
The First True Mobile, Virtual Reality Headset, Capable of performing multiple Ophthalmic Examinations in a wearable headset.
Introducing Ophthalmic diagnostic To The Digital Age
A technical staff member places the virtual reality headset with the dual adjustable head straps to maximize patient comfort.
The exam administrator determines which tests to run and guides the patient through the exam process.
The administrator uses a tablet with custom-designed hardware and software to record data.
Eye-Tracking technology senses the patient's eye motion and reports data to the eyecare provider.
Data is available to the eyecare provider in real-time and is safely backed up in the cloud.
After the headset is removed, the unit can be cleaned in less than one minute and made available to the next scheduled patient.
Our team has over 60 years of experience in hardware and software engineering, biotechnology, medical tech, clinical practice in eyecare and business development.
Benefiting the community - locally and globally
In consequat nisl vitae lacus semper rutrum. Phasellus et iaculis ligula. Nulla posuere tincidunt tortor non interdum. Curabitur eget condimentum odio. Fusce eget tellus sollicitudin, molestie mauris consec.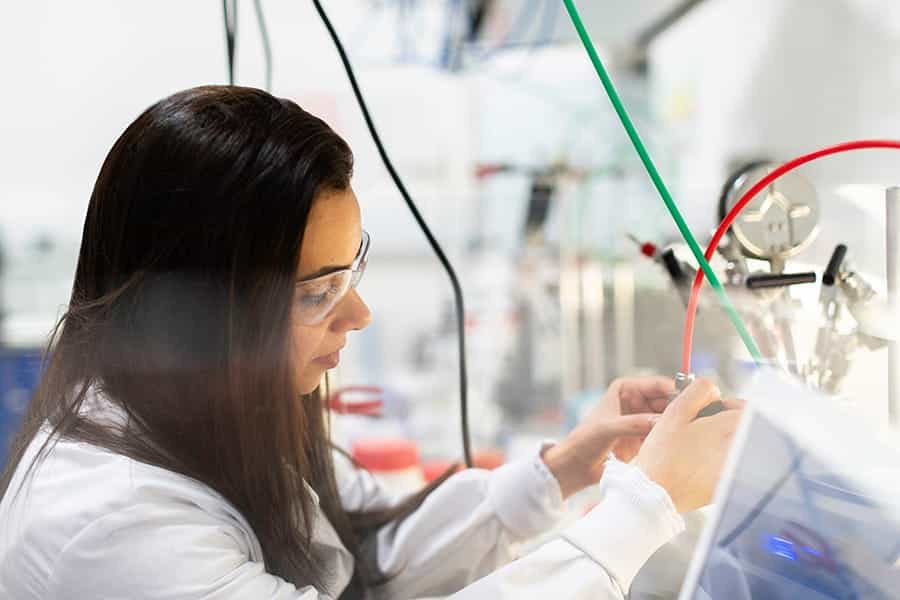 Sign up to our email list and be the first to receive updates!